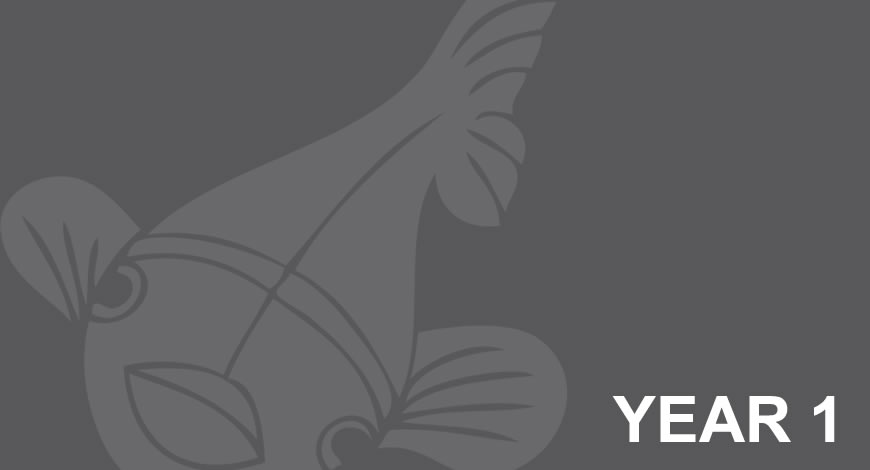 Year 1
Croeso i Flwyddyn Un a Dau! Welcome to Year 1 and 2! Our FABULOUS Foundation Phase Team consists of Miss Jennings, Mrs Hames, Mrs Bloomfield, Mrs Leary, Mrs Campbell, Miss Williams and Miss Blackwell. We are so looking forward to designing our new curriculum alongside our pupils. Together we will work to create an inspiring and nurturing environment for our ambitious, capable learners to blossom and grow.
This year as well as our large, airy classrooms, we have the fantastic opportunity of utilising a huge multi-functional room, where we can embrace many aspects of the new curriculum, such as expressive arts, science and technology and health and well-being. We are developing our outdoor areas to enhance the learning opportunities that we provide and encourage our healthy, confident individuals to have a love and appreciation of their natural surroundings and locality.
We are a friendly bunch, always ready with a smile, and our door is always open if you need any help or support!
Year 1 Staff
What We Are Proud Of
Growth Mindset Philosophy
We wholeheartedly believe that all children can achieve, we just have different starting points
Enriched Curriculum
We are very fortunate to have a staff of experts in various fields that assists us in enriching our curriculum. This includes: using the locality, onsite enrichment through external companies and partners, off site visits and residential trips
STEM
To inspire the next generation of Engineers and Scientists, we utilise projects such as the Green Goblin Car competition and links with industrial partners such as Renishaw to enrich our Science, Technology, Engineering and Mathematics curriculum
A School for All
Our inclusive and ALN based philosophy with supported individualised education at its heart
Developing Teachers and
Leaders of the Future
As a school we have a philosophy of continual professional development of our staff. We are privileged to be a Lead Training School for Cardiff Metropolitan University for their PGCE and BA Ed teaching students
Curriculum for Wales
We are an adaptive, creative thinking, risk taking staff who are willing to think outside the box to provide the very best education for our pupils